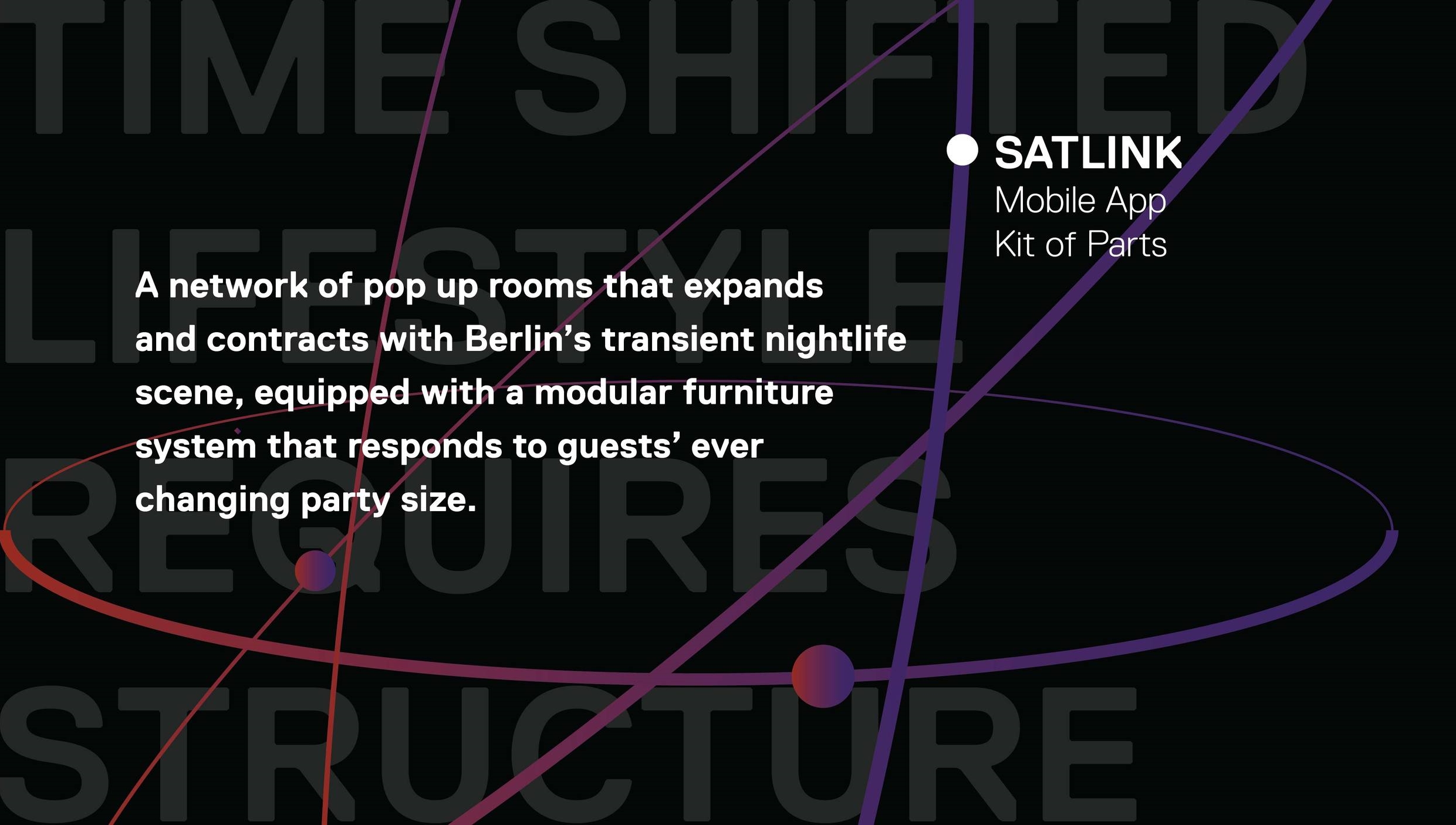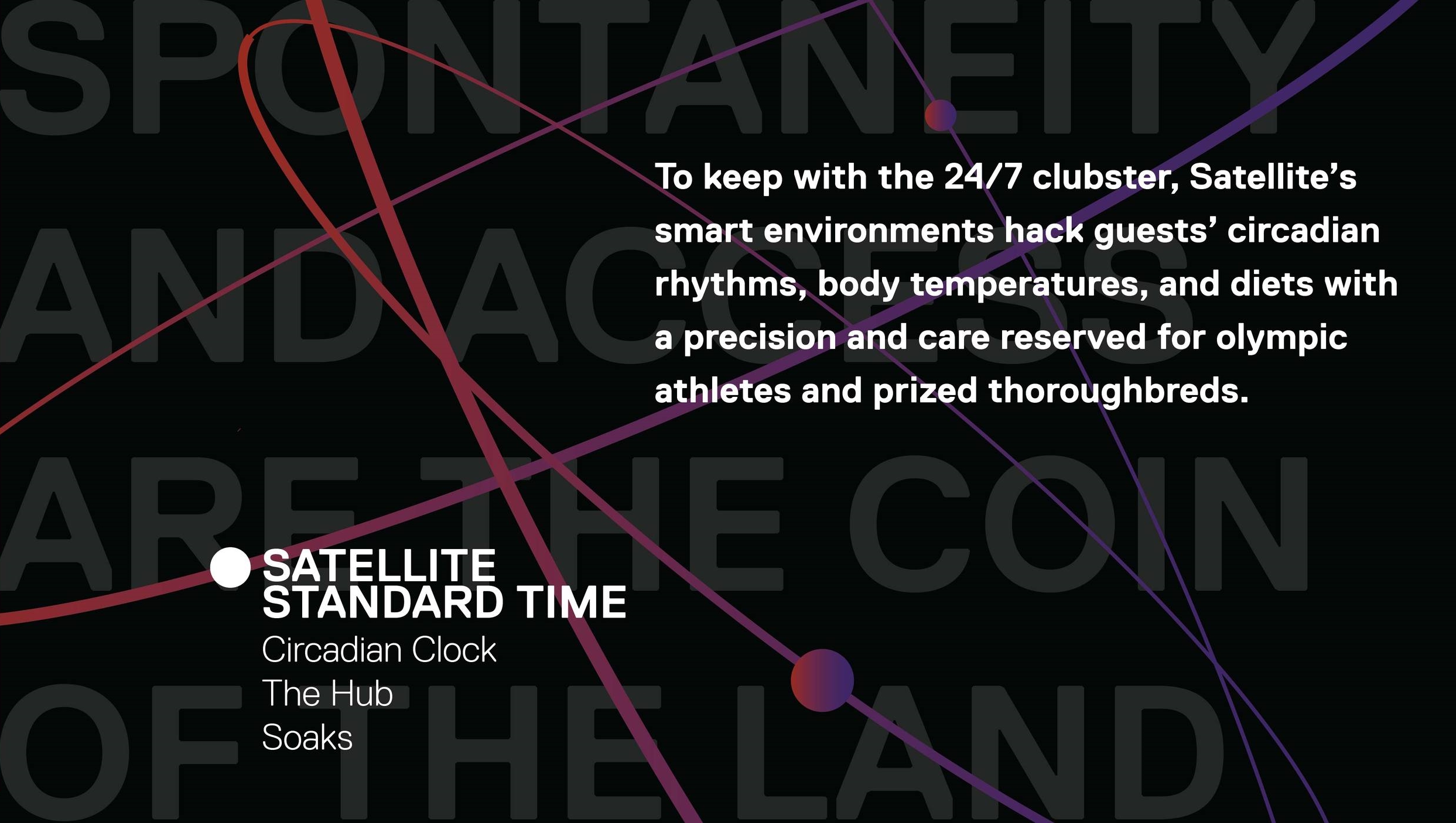 Comprised of a hub, remote satellites, and a 24.7

service framework, we welcome the music junkie

to RECHARGE, REGROUP AND RECOUP.
Brief
From the moment you wake up, to the last moment you close your eyes, this project will focus on the changing nature of hospitality design.
The Team
Rachel Moore: Experience Designer
Nicholas Jayanty: Interaction Designer
Christian Romo: Graphic Designer
Opportunity
Tasked with developing and designing a hospitality space for the 24.7 clubster in Berlin who is constantly on the move. Our job was to immerse ourselves in this exclusive and culturally influential music scene, penetrate a community, synthesize our findings, develop a brand and extend this brand into a hospitality experience.
User Scenarios: Click on personas to dive deeper
CLICK BELOW TO EXPLORE OTHER ELEMENTS OF SATELLITE